We can move an entire industry forward when we lead the way together.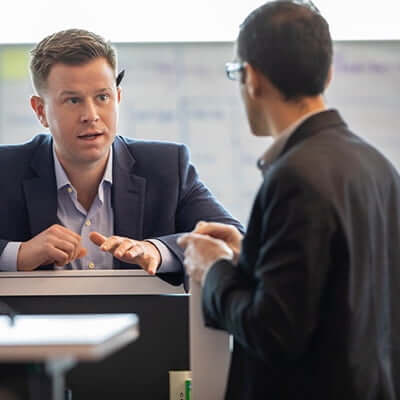 Team Manager, IT Audits and SOX Compliance
Lone Tree, Colorado; Westlake, Texas
Requisition ID 2023-90200
Category Finance and Accounting
Position type Regular
Salary USD $87,800 - $195,200 / Year
Your Opportunity
At Schwab, you're empowered to make an impact on your career. Here, innovative thought meets creative problem solving, helping us "challenge the status quo" and transform the finance industry together.
The Sarbanes-Oxley Compliance Office (SCO) performs risk assessment, prioritizing, testing, concluding, and results reporting for the annual assessments of management's Internal Control over Financial Reporting (ICFR) for SOX and FDICIA, and the annual assessments of management's Internal Control over Compliance (ICOC) for SEA Rule 17a-5. The SCO supports Schwab's mission by assessing controls addressing the completeness and accuracy of Schwab's financial reporting, and Schwab's financial reporting is used to secure financing so the company can meet the needs of our clients. In addition, the SCO assesses ICOC addressing the protection of client assets, which gives clients comfort to invest their assets with Schwab.
The SCO is looking for a Team Manager to support the Information Technology (IT) portions of the ICFR and ICOC Assessments. This Team Manager will be accountable for the portions of the assessments that they are assigned to prepare or review, and this position reports to the Senior Team Manager, IT ICFR and ICOC Audits. This Team Manager has up to three direct reports.
In this role you will have the opportunity to gain exposure to broker-dealer, bank, and corporate processes through robust risk assessments, varied ongoing control testing, and unique project assessments.  You will determine a risk-based approach to the IT and Business Process (BP) portions of Schwab's annual ICFR and ICOC assessments by seeking and applying understanding of Schwab's risks and controls.  The manager will collaborate with the SCO's BP control teammates, management, Schwab's external auditor, and other Schwab testing programs to enhance Schwab's control environment.  Support of overall team administration, including interviewing, scheduling, evaluating performance, leading project assessments, and preparing results reporting is also included.  The manager will lead, occasionally prepare, and review assigned assessment portions, including documenting high-quality work in accordance with team policies, standards, and procedures.  You will partner with management to determine how to remediate identified issues and perform deficiency severity evaluations while providing more junior team members with education, coaching, feedback, and monitor their testing progress.  The team manager will develop direct report talent and support their engagement and career needs while encouraging, participating in, and developing a high performing, engaged, and positive team environment.  This will allow you to grow your career on a supportive team that holds weekly supervisor one-on-ones, regular skip-level one-on-ones, and quarterly formal feedback conversations.  You will improve and innovate the SCO's assessment and operational approaches, including with automation and data visualization tools.
This position is located in Lone Tree, Colorado, and candidates must be within commuting distance of that location.
What you have
Required qualifications
Bachelor's degree in Accounting, Finance, Information Systems, or Information Technology
Four or more years of related work experience in IT controls-based testing
Active CPA license, CISA certification, or CIA certification
Demonstrated ability to develop talent
Preferred qualifications
SOX and Big 4 public accounting experience
Detailed knowledge of SOX requirements or the Financial Responsibility Rule requirement
*In addition to the salary range, this role is also eligible for bonus or incentive opportunities.
What's in it for you
At Schwab, we're committed to empowering our employees' personal and professional success. Our purpose-driven, supportive culture, and focus on your development means you'll get the tools you need to make a positive difference in the finance industry. Our Hybrid Work and Flexibility approach balances our ongoing commitment to workplace flexibility, serving our clients, and our strong belief in the value of being together in person on a regular basis.
We offer a competitive benefits package that takes care of the whole you – both today and in the future:
401(k) with company match and Employee stock purchase plan
Paid time for vacation, volunteering, and 28-day sabbatical after every 5 years of service for eligible positions
Paid parental leave and family building benefits
Tuition reimbursement
Health, dental, and vision insurance
Eligible Schwabbies receive
Medical, dental and vision benefits

401(k) and employee stock purchase plans

Tuition reimbursement to keep developing your career

Paid parental leave and adoption/family building benefits

Sabbatical leave available after five years of employment
You have no recently viewed jobs