As we enter 2023, this time of year can cause many people to reflect on the progress they've made and what goals they want to accomplish in the new year. Whether that's setting a personal goal like finally signing yourself up for that half-marathon or working towards breaking a bad habit, we'd like to help you think about what professional goals you can set for yourself and provide actionable tips on how to accomplish them. As you head into the new year, let's explore what tips and tricks you can incorporate to make the most out of your career in 2023!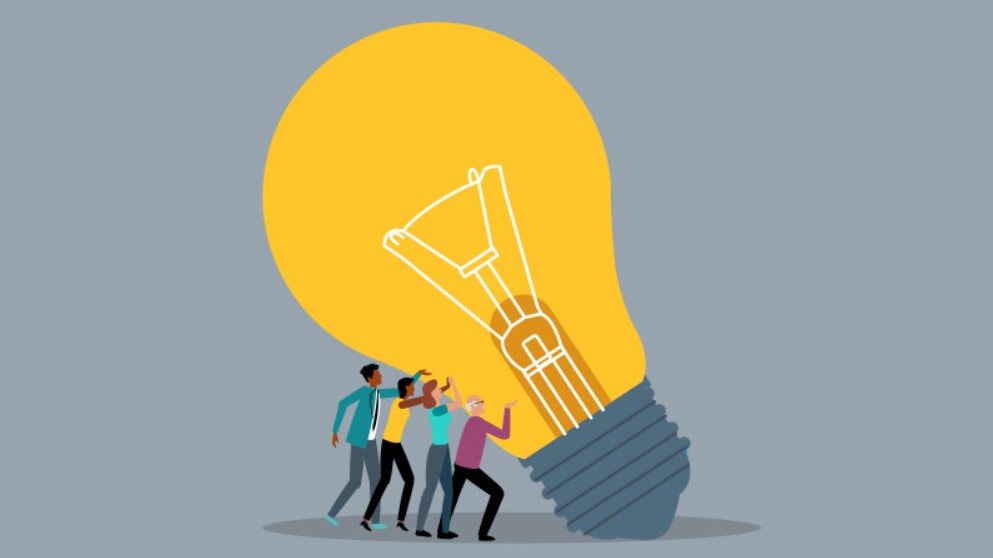 1. Seek feedback frequently (not just during your annual review!)
When was the last time you asked for feedback on something at work? Did you ask your manager how you performed on a project or how you were perceived by peers when leading them on a team? Feedback is an important part to evolving and advancing as a professional, as well as improving yourself personally.
Many times, feedback is received and requested at the very end of the year in preparation for an annual review, but instead of waiting till the very last moment to hear how you've been performing at work, why not ask for real time feedback in the moment throughout the year? This way you're not caught off guard by any negative feedback you might receive and you can actively work on things throughout the year.
2. Keep track of your wins
Speaking of annual reviews, do you find yourself at the end of the year struggling to remember what you accomplished in the past months? This might be because you don't have a way to organize and keep track of all your accomplishments. One way to combat this is to implement some sort of filing system that you frequently update with positive feedback and wins that you can look back on at the end of the year. This could be a folder in your email inbox, an excel spreadsheet, or a completely original template that works best for you! Practice organizing in the moment or set a reminder on your calendar at the end of the month to take 15 minutes and reflect on your wins for the month.
3. Identify your strengths
You can wear many hats within your job, but have you ever stopped to realize that some of those hats fit better than others or that you might prefer wearing some hats over ones that you'd like to "hang up"? Those hats you gravitate towards might be where your strengths lie. Perhaps you're skilled at persuading and influencing others, which presents itself when you're speaking. Consider diving into those strengths more and see how you can incorporate them into other areas in your career. With the hats that don't fit as well as others, take a deeper look into them as well and see if those might be areas you can try and work on. Don't know where to start with identifying your strengths? Check out this article on Indeed.
4. Learn a new skill or take a course
No matter what industry you work in, there is always an opportunity to learn a new skill that can be useful to the work you do. Maybe you use Excel frequently at your job but would love to learn a trick or two that you didn't know before. This is a perfect example of something you could learn more about through a course or online program. If you're switching into a new industry or a different job that requires you to use a software program you're not familiar with, this would also be a great opportunity to brush up on your skills and earn a certification to demonstrate that you took the extra time to develop your expertise. (P.S. don't forget to add the certification to your LinkedIn profile!)
5. Join an industry-specific group or association
A great way to meet like-minded individuals or other professionals that are in the same industry as you can be by joining a professional organization. Usually, these groups host conferences during the year where you can attend and network with individuals with similar career interests. These associations can also host noteworthy speakers and professionals in your industry, which you might not have had access to without joining one. Some examples of these groups are the Society of Human Resource Management (SHRM) for HR professionals, Toastmasters (for individuals looking to improve public speaking skills), and the Association for Financial Professionals (AFP). You can also find these groups and connect with people through social networks such as Facebook and LinkedIn.
6. Make a lateral move
Feeling at a loss with your current job, but still want to remain at the same company? Making a lateral move can provide another avenue to deepen your skills and broaden your experience. For those not familiar, a lateral move is when you change roles on a similar level as your previous one. Although it's at the same level, you can have different job responsibilities or work in a completely different department, which can provide valuable experience and insight to other areas of the business.
7. Expand your network
If you missed our blog on the importance of networking and how it can help advance your career journey, make sure to check out these 6 Tips on Networking and How to Make Connections. Networking is an essential component to expanding your network and can even lead to landing a new job. The more people you know, the more opportunity you have to reach out and talk to them about an interesting job opportunity, how they like their career, or ask for an informational interview.
8. Seek a mentor
As you think about your long-term career goals, is there someone in your network that you respect and would like to follow in their footsteps? Do they have certain traits or attributes you'd also like to embody in your own career? Consider reaching out to this individual to hear more about how they ended up in their current position, any advice they have, and if they'd be open to exploring a relationship as a mentor. Make sure that you come prepared with a game plan and any outcomes or objectives you'd like to achieve from this new partnership and if the individual can help you accomplish them.
9. Audit your online presence
One of the main ways that recruiters and professionals connect with other job seekers is through LinkedIn. If they headed over to your LinkedIn profile right now, would yours be up to date and accurate? If not, take a moment to double check what you have listed on your profile. Make sure to add in any relevant degrees, certifications, or courses that you recently earned. Other things to make sure that you update include any promotions or new job titles, a new profile picture, and indicating that you're #OpenToWork if you're job searching.