From your community to around the world, we're transforming lives.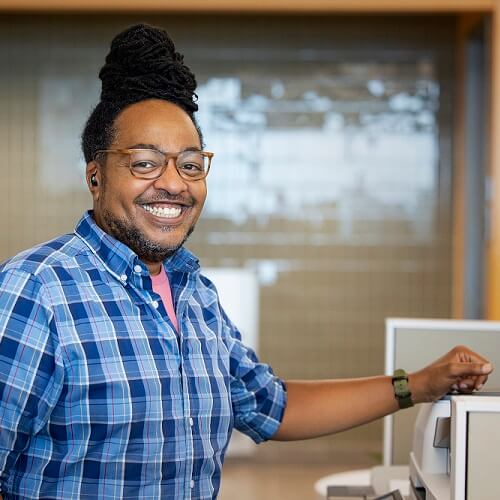 With sprawling regional campuses and conveniently located branch offices throughout the United States, you don't have to look far to find us. Discover how our many Charles Schwab locations give you the opportunity to own your professional future.
Corporate locations.


Amenities include:
On-site cafes
Ergonomic workstations
Training centers
Game rooms
Collaboration spaces (indoor and outdoor)
Employee branch and advice services
*Amenities will vary by location. Your Talent Advisor can provide more detailed information about each specific location.


Featured locations.

Westlake, Texas

The Westlake, Texas headquarters features amenities that are redefining how people view "office jobs." Between the café, training center, multiple collaboration spaces, employee services and more, you'll feel supported and engaged throughout your time working in-person.
Austin, Texas
Our Austin campus features an outdoor amphitheater, team area (a.k.a. the Texas Backyard), outdoor WiFi, a full-service dining facility, state of the art events center, and flexible training spaces that allow you to focus on doing your best work.
Lone Tree, Colorado
With a view of the Rockies setting the scene, our Lone Tree campus features an events garden and amphitheater, artwork program, bike share, locker rooms, and Employee Branch & Advice Services.
Phoenix, Arizona
With over 4,200 employees based out of the Phoenix campus, you're sure to form relationships with coworkers from many different areas of our organization. Across the two campuses, you'll find amenities and outdoor areas to relax and focus on your work.
Indianapolis, Indiana
Collaborate with your teammates at the outdoor sitting area or receive key trainings in one of the newly added seminar spaces. Also, be sure to soak in some sun with a walk along one of the many outdoor paths weaving through and around this beautiful campus.
Retail branch locations.
To best serve our clients, our branch locations span across the country. Find a branch near you!