A Culture of Service: Going Above and Beyond with Matt L.
By Andie Teresi
It's been said that change happens one conversation at a time. For our Client Service & Support professionals, they enact positive change in the lives of our clients each and every day. Whether a client is calling about a simple password reset or questions about their account, our Schwabbies in Service are there to help bring our purpose of championing every client's goal with passion and integrity to life.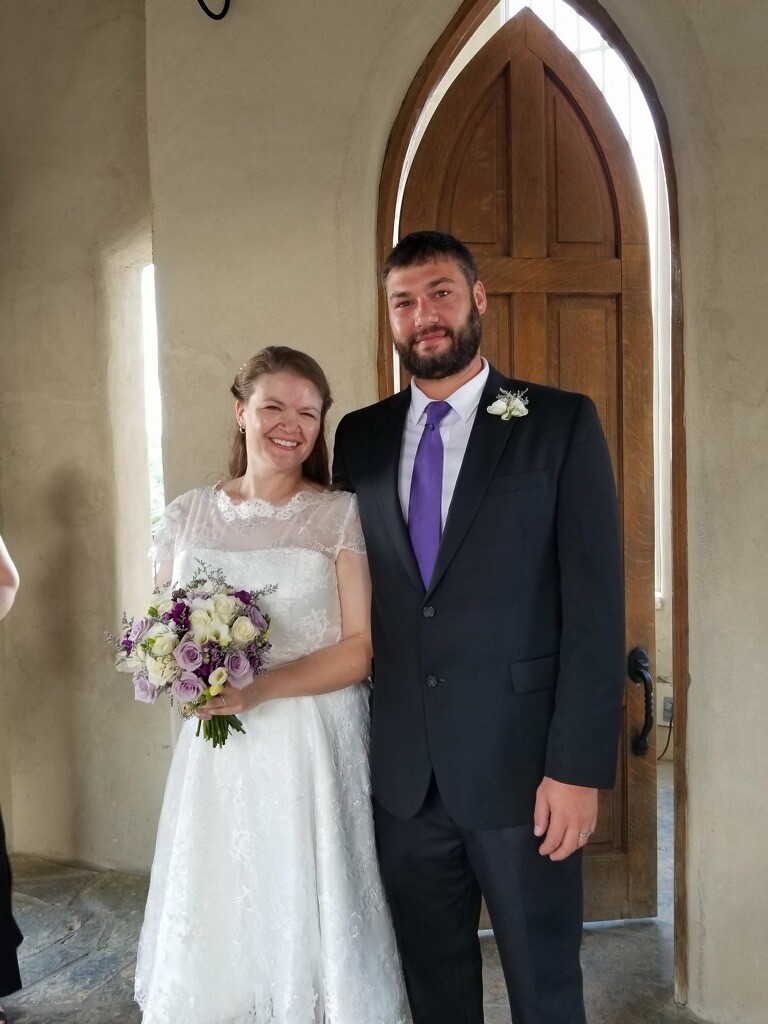 For Matt L., it was only 4 months in his new position as an Associate Financial Services Professional with Schwab that he was able to reflect on what bringing this purpose to life meant. Before Matt started at Schwab, he served in the U.S. Army for 7 years and medically retired after being wounded in combat. When searching for a new career, he found himself working at a financial services firm, but further explained that, "there was really no opportunity to grow at the company. I got hired on as a cashier and then a year passed and there was no sign of that changing." As he was searching for a new career, a close family friend of Matt's had worked at Schwab for 13 years and recommended he apply. When he got hired, Matt mentioned, "It was an awesome move. I really like working for the company."
Part of Matt's role as a customer service representative includes taking calls from clients who typically have questions pertaining to their financial accounts and related matters. Matt mentioned that due to the wide variety of calls that come in, "You have the ability to learn so much in this position and really lay a foundation if you're wanting to move up in the company." One call that he answered in last December started off as a standard conversation, but soon developed into something much more: "I thought it was just a normal call with a customer. It was a simple question she was calling about and we just started chatting a bit and she was a client that was just really interested in the people she was talking to, so she asked me about myself and where I was at in the company." Matt goes on to explain that eventually, "We started talking about my background and got into the conversation how I was a combat wounded vet because she had done counseling for vets before. Her brother was in Vietnam and suffers from posttraumatic stress disorder (PTSD) as well and that's one of the things I'm always really proud of because it was a long path to get to where I'm at."
As Matt shared his own experience with PTSD and how far he's come, the client found herself with much more than an answer to her initial question – she found herself within a genuine, whole-hearted conversation and hope for her brother's future. "That's why I really enjoy working for Schwab because they want you to be you. They don't have us read scripts. You can be yourself and that really resonates with clients because it feels personal. It feels like someone who's just taking care of them." Eventually the client commended Matt for his vulnerability and honesty with her, which made Matt "really happy to know that the conversation meant as much to her as it meant to me."
Conversations like the one mentioned earlier are just one of the many reasons why working in Service is a unique and special opportunity that has the ability to make a difference in the lives of our clients. Part of making a difference includes living by Schwab's values of trust, innovation, teamwork, and being stewards. Matt mentioned that out of those core values, trust is the one that inspires him the most: "I think if you don't have trust with somebody regardless of what the situation is, that's kind of the foundation of everything. I want to answer the call in an upbeat, happy mood. I want them to know immediately that they can trust me to do what I can to help them. Someone could be calling because they can't get into their account, but they could have 20 things going on right now weighing them down and this is the one thing that we can help them have control over. We can almost knock a little thing off their list that might take that bit of weight off them to make their day better."
For those wanting to make a difference like Matt and are considering a Service role at Schwab, Matt described why he would recommend someone join Schwab: "The number one reason I tell people is they honestly, truly care and take care of their employees. This is probably one of the few places where your best interest is really at heart. They want you to get where you want to be, and they give you every tool and resource to get there. They take care of you; they treat you with respect. I think that's the biggest thing when looking for an employer that you want to think about – how do they value me? Between employees and clients are the two things I feel like Schwab really truly cares about. The second part to that is that you really do have unlimited possibilities and opportunities, regardless of where you start. You can have a great career in any field within Schwab if you really want to and I think that's another avenue a lot of companies don't have."
If you're ready to take the next steps in your career at Schwab, find out more about our Service roles here.