We do it all with integrity because it makes all the difference.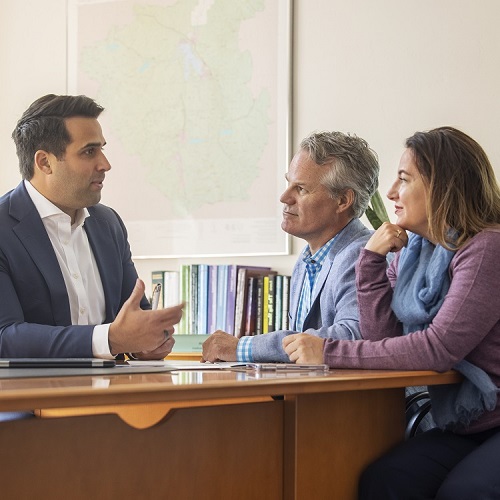 Join us in Finance.
The Investor Services organization encompasses both our Financial Planning Group and Branch Network with over 300 offices nationwide. Whether at a Schwab campus or branch location, the Investor Services organization helps individuals and families with their financial goals, offering services such as retirement planning, charitable giving, estate planning, active investing or managing banking and lending needs.
What sets us apart.
Our approach to wealth management, wide array of products and services, and career advancement opportunities allow our employees to focus on clients' needs and build their own futures. Experience our culture of support through coaching and mentorship programs, a nurturing work environment, and resources designed to help you thrive.
Benefits.
We believe in offering our people the resources needed to support their wellbeing. Learn how our comprehensive wellness benefits empower you to thrive by visiting our Summary of Benefits page.
Locations.
With sprawling regional campuses and conveniently located branch offices throughout the United States, you don't have to look far to find us. Discover how our many Schwab locations give you the opportunity to own your professional future.
Learn more about the many perks and features of our Corporate and Branch Locations.
Awards.
National Workplace Awards.

Awarded to Schwab for our workplace culture, where everyone is welcome and has the opportunity to achieve their full potential.

Regional Workplace Awards.

Given to Schwab by the communities we operate in, this recognition is a testament to our commitment of doing right by employees and supporting them in their growth.

Military Workplace Awards.

Bestowed by military organizations for our support of veterans and their families. We thank all former and active service members and military families for their courage and sacrifice.