Challenging the Status Quo - From Ph.D. to Schwab Charitable: Meet Dr. Katie P.
By Andie T.
For some individuals, financial services is an industry they have always known they wanted to start their career in. Whether they decide to earn their degree in a finance-related major or if they naturally find themselves good with numbers, a career in finance is a no-brainer. However, others find themselves unconventionally falling into the finance industry. One of those individuals is Dr. Katie P., who currently works for Schwab Charitable's Talent Management Team as a Sr. Team Manager.
Before she started at Schwab, Katie's early career included jobs that had a heavy focus on customer service. Katie expressed that through these service-oriented roles, she "learned very early what it meant to be client-focused and serve the client needs." Katie kept this mentality in the back of her mind as she pursued higher education and furthered her degree. She mentioned that "throughout school, I realized I enjoyed studying organizations and figuring out how all of these processes worked together to create things like 'culture', which we don't have ways to understand." Due to her newfound passion, Katie continued her education by obtaining a Masters at the University of Colorado, Boulder, and then pursuing a doctorate in Communications.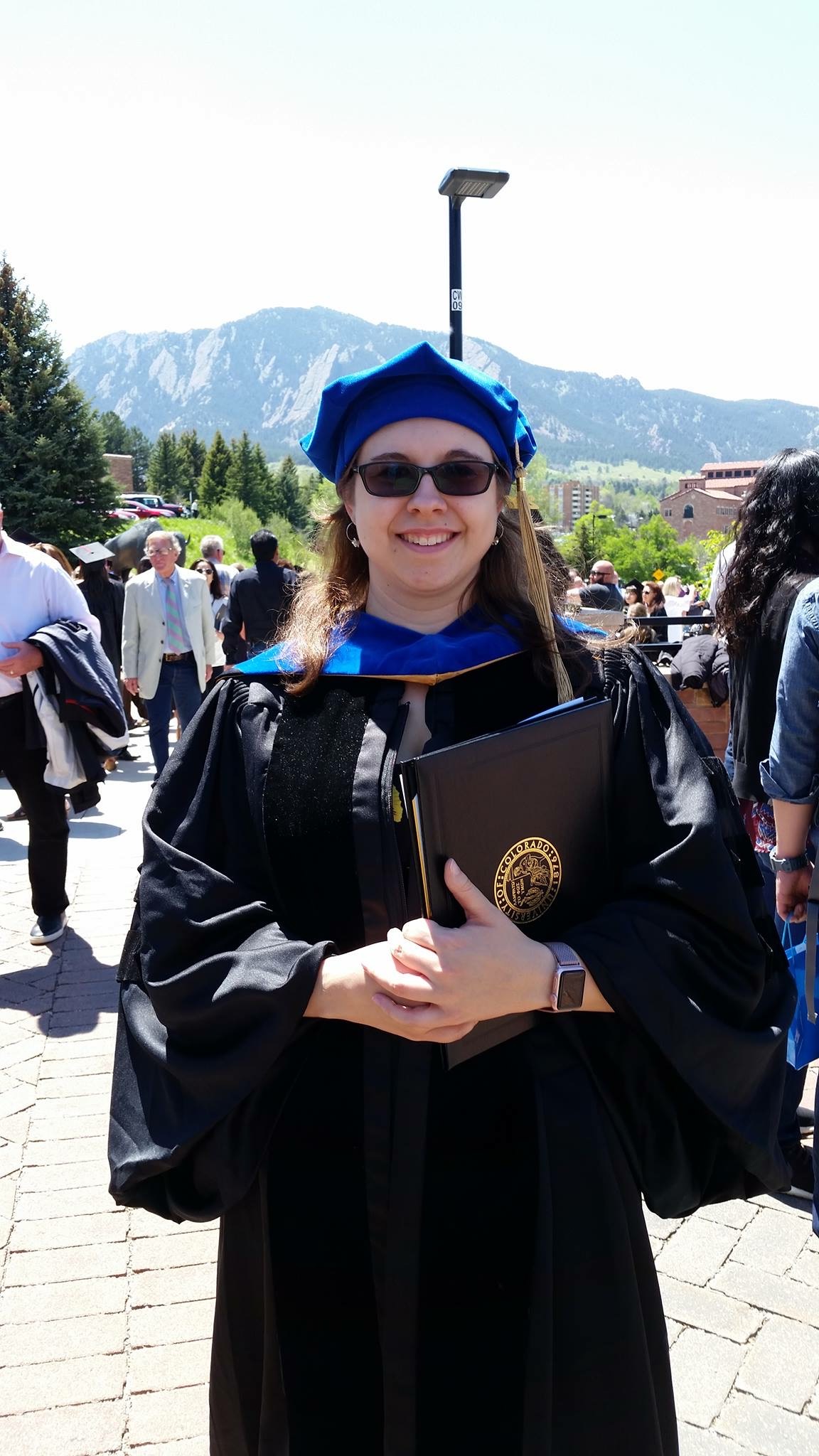 While working towards her Ph.D., Katie also mentioned that she was a graduate instructor and "taught students along the way and taught group communication, discourse and identities, and intercultural communication." Outside of going through grad school and teaching students, Katie also said in the brief spare time she had, she chose to "volunteer and help start a small non-profit organization focusing on teenage suicide prevention in my hometown. I joined their original board in 2012 and I've been on the board ever since." With a clear passion and enthusiasm for organizational culture and pursuing philanthropic efforts, how did Katie end up at Schwab and shift her career into the finance industry?
"Partway through my Ph.D., I realized that I didn't want to become a university professor and I'd rather go out into the world and figure out how to apply those ideas to industries and try to help organizations make better, more effective, and enjoyable cultures to make work worthwhile instead of a place you just show up. Since I was already doing that with the non-profit when I graduated, I decided I wanted to find a place somewhere else I could take all these ideas and figure out how to build that effective culture full-time."
Thus, Katie began her career journey in hopes of combining these passions and she had to look no further. Although she wasn't initially familiar with Schwab, Katie said she "knew the name. My grandpa ran an investing club and instilled in me at a young age the importance of investing and paying attention to finances, how to read analysis, charts, and stocks. I've always had a connection to finance – not necessarily the financial services industry, but how investing can help you Own Your Tomorrow." With a brief introduction to Schwab through her grandpa, Katie described how a career at Schwab soon came to fruition:
"I always had an idea of the financial world and came across the job posting for Schwab Charitable, which has the connection of a charitable purpose and I felt that all my work with the non-profit could be directly applied to it. There is a special kind of work with non-profits where it's so mission-focused, so driven by helping people and doing good in the community, that I just connect with that overall. The fact it was the intersection of that and the financial world that my grandpa helped me learn was a great connection to him. The job itself was for a training manager so I could take all of the enterprises that I learned and how to structure a class and curriculum to help others learn complex topics and put it into this position. It felt like destiny and I knew that I couldn't pass it up."
Katie mentioned she had no hesitation when it came to switching careers and industries, especially because anyone who pursues a Ph.D. must like to learn. Not to mention, the support that Schwab provided her while shifting careers was unbeatable: "With my leaders and anyone I met at Schwab, there was great patience, willingness and passion about the industry that if I ever had a question I didn't hesitate to ask someone. They were always willing to try to help me understand whatever it was to whatever extent I needed to understand it and why it matters." Katie also explained how she's studying for her Series 7 license as well and will eventually be taking the test.
Overall, Katie described that she has "zero regrets and has learned so much," in addition to, "being able to apply so much of my previous experience here, which hasn't hindered me coming from a non-financial services background. It has helped because I've been able to take a different perspective on things that people just assumed had to be the way they were because I was asking questions and open about what I was confused about and that made them think, 'Maybe we don't have to do it that way, maybe we do have the opportunity to re-think that,'".
For future career changers and pioneers like herself, Katie had some advice for what to keep in mind while shifting gears: "Schwab is a special place that fosters curiosity and willingness to challenge the status quo and innovate on behalf of the client. I think my advice would be to stay open, stay curious, and ask questions when you have them."
If you're ready to Own Your Tomorrow like Katie, learn more about our service team and apply today!