From 401(k)s to Y2K and Everything in Between: An Interview with Kristin J., Director of Schwab's NERD Program
By Andie T.
In a continuation of our Women in Technology series, we interviewed Kristin J., a 23-year Schwabbie and Director who oversees Schwab's New Employee Recruitment and Development program, also known as the NERD program. Kristin discusses how she reached her current role and her background in technology, as well as how she has seen the technology space evolve over time. As she's transitioned to her role as Director of the NERD program, Kristin reflects how she has utilized mentors in her career journey to reach her potential, the importance of representation, and what advice she would give to other women and individuals who'd like to advance their career in the tech space.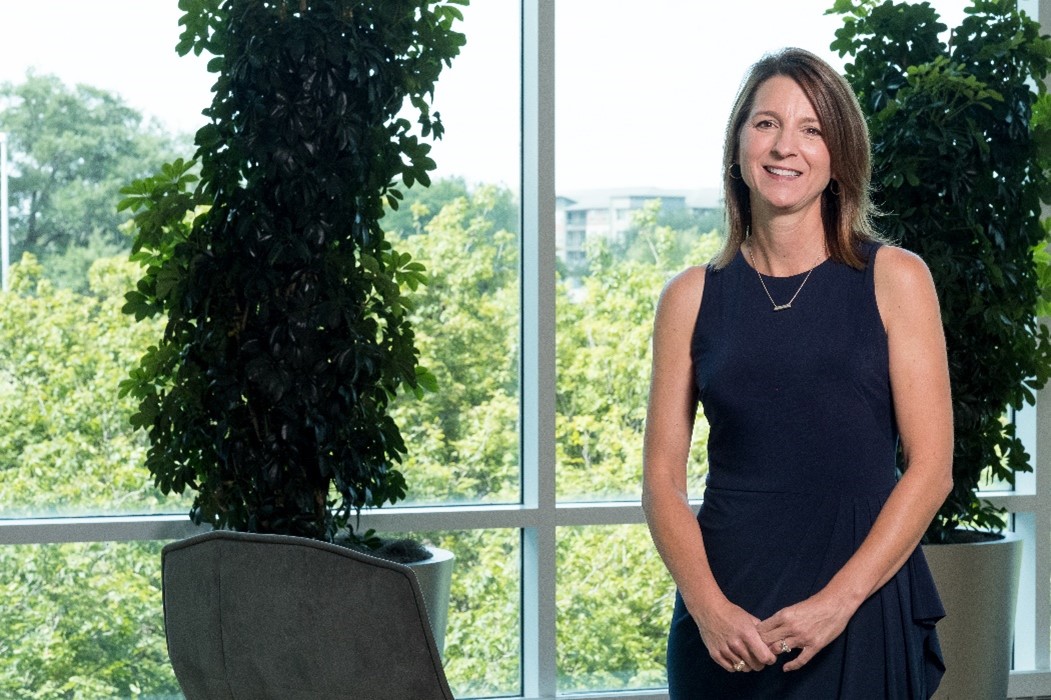 A Texas native, Kristin attended Mays Business School at Texas A&M University, graduating with a degree in Management Information Systems (MIS). Even though Kristin took computer science classes in high school, her passion for technology didn't surface until she graduated. After earning her MIS degree, Kristin started her first job in consulting. In that role, Kristin was able to explore a lot of areas within technology and that is ultimately where she found her passion for application development: "I was assigned to a long-term project where I was able to write an air monitoring application for a toxic waste dump site. It was kind of crazy, but that's where I found the passion for it because you can inform through trial and error."
Following Kristin's career in consulting, she transitioned to work for a company specializing in 401(k)s based in Austin, which was later acquired by Schwab in 2007. Kristin describes her experience as she started working in retirement: "I started out my career in the Retirement Plan Services (RPS) area. I was actually hired as the 401(k)Company's Y2K remediation software developer. My job when I started was going through all of the applications that the 401(k) Company had at the time and making sure that they were prepared for Y2K. I eventually moved into leadership within a couple of years of joining."
Kristin stayed within RPS until 2013, then moved to other areas within Schwab including Advisor Services Technology and Client Experience Technology. It was during this time where the NERD program first started in 2017. Kristin explained, "I was fortunate enough to host four of the early NERDs of the first few cohorts on my team in Retail Web Technology. That's kind of how I got familiar with the program. As the program grew, I had been asked if I'd be willing to take a little bit of a career jog to join the NERD program, and then ultimately, run the program."
Since its inception in 2017, the program has seen tremendous growth and expansion. When asked about the value of the program, Kristin touched on the importance of providing a smooth transition out of the classroom and into a career: "It's designed to bridge the gap between the classroom and the corporate environment, and the program makes that transition a little bit easier while having a built-in community of people who are going through the same sort of things at the same time. I think that aspect of the program is really important in addition to the camaraderie, the coaching that they get, and giving them lots of resources at their disposal that they can rely on and turn to for navigating a new career."
As far as how Kristin has been able to navigate her own career successfully both within and outside of the NERD program, she mentions the resources that Schwab has provided her with over time: "Take advantage of the opportunities that are in front of you. There are so many opportunities at Schwab to get involved in Employee Resource Groups or community service and build relationships that way. I've built so many great relationships through all the movements that I've done over the many years and I think those have really helped me in my career. I've got so many great mentors and people who have helped guide me to where I am now."
Throughout those many years Kristin also commented on the importance of continuing to amplify and include women in spaces like technology which is typically a male-dominated field: "That's a big focus area for the NERD program as well. Something that's near and dear to me is making sure that we're doing everything that we can to attract that talent. We've got a lot more women in technology leadership now than we previously did, so that's really encouraging."
Kristin also elaborated on how to focus on fostering a sense of belonging and inclusion for women at work: "I think there's an element of awareness around it and making sure that everyone's voices are heard. There's definitely been times when I don't feel comfortable using my voice and it's always been so helpful to think of those people who make sure that everybody's voice in the room is heard, even those that are maybe a little bit quieter. Generally, you get some really good ideas from those people who aren't as vocal or in the spotlight. Make sure you're one of those outliers and that you're hearing perspectives from all of the different voices in a room."
Lastly, for women who are interested in advancing their careers in technology, Kristin offered the following advice: "Embrace all of those opportunities. Build those relationships. Get to know your leaders. Hold informational interviews. Talk to people and find those people who can help guide you and mentor you along the way."
Are you ready to start your career in technology at Schwab? Apply to our tech openings or check out the NERD program!