NERDing Out: Schwab's Associate Software Engineering Program
By Andie Teresi
What do you get when you combine on-the-job training, continuous learning and development opportunities, and the power to grow your skills and acumen in the tech space? You guessed it – the NERD (New Employee Recruitment and Development) program, also known as the Associate Software Engineering Program.
This comprehensive nine-month program hires new college graduates or former Schwab Technology Service (STS) interns converting to a full-time position and gives them personalized onboarding, extensive training and development on technologies, and the soft skills required to be successful in STS.
I was able to speak with recent NERD graduates and ambassadors (NERDs who are essentially 'alumni' of the program and now help future cohorts) about what their experience was like in this program and why it's such a unique opportunity those in the tech space cannot pass up. Let's find out what they have to say…
Georgina and Victor: June 2020 NERD Cohort
Georgina A. and Victor M., who are both entry-level Software Developers, are some of the most recent graduates from the NERD program. Both of these NERDs went through the program virtually and shared what it was like to get onboarded in a virtual setting: "About a week before I started they sent me a huge box with a monitor and a laptop and we started our two-week boot camp. It was a lot of Webex training sessions, and everything was virtual – then throughout the boot camp, they started to surprise us with even more packages with a backpack, a notebook and a book, and all these nice things. At the end of the boot camp, I was integrated into my team and they helped me set up a developer environment by sharing my screen," Georgina explained.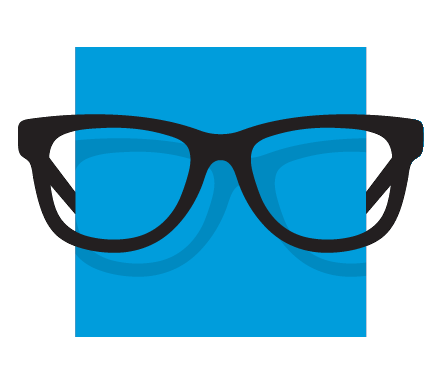 As far as what attracted them initially to the NERD program at Schwab, Victor mentioned how, "it was super cool to have this program that helps you transition from college to full-time work and I thought it was beneficial, so that's what first piqued my interest." Georgina also added that she, "was just looking for something that had more support and training. I didn't just want to be thrown into a software engineering role like that. I was looking for a program that had a lot of training and I saw this one and it was perfect."
Little did Georgina and Victor know that over the course of their 9 months in the program, they would be exposed to and achieve a series of skills training, courses, and certifications that would benefit them in their full-time careers in the tech space.
"They really do a lot of different things. We do soft skills training sessions, so we talk about things like team building, leadership skills, creativity, and then we do more technical training sessions and training sessions on Schwab itself, including how the corporation works and how the corporation is organized. Outside of those training sessions, we also do certificates where we study on our own or in group study sessions. They really keep this learning environment going, but they go about it in so many different ways that even if you don't learn in a specific way you'll probably get benefit from other types of learnings that they offer," Georgina described.
Lastly, Victor offered his advice to those interested in applying to the NERD program at Schwab: "For those who aren't really sure if the NERD program is for them, it's an amazing opportunity to meet new people and to learn new skills in a more structured environment kind of similar to school, but with more freedom than being a full-time employee gives you. It's an opportunity to meet new people of your age if you just graduated college and to learn new skills. It's a nice little ramp-up to full-time work because it eases the transition. To me that was one of the most appealing parts, so I would say on those fronts it's definitely something that could help launch your full-time career."
NERD Ambassadors: Pooja and Myles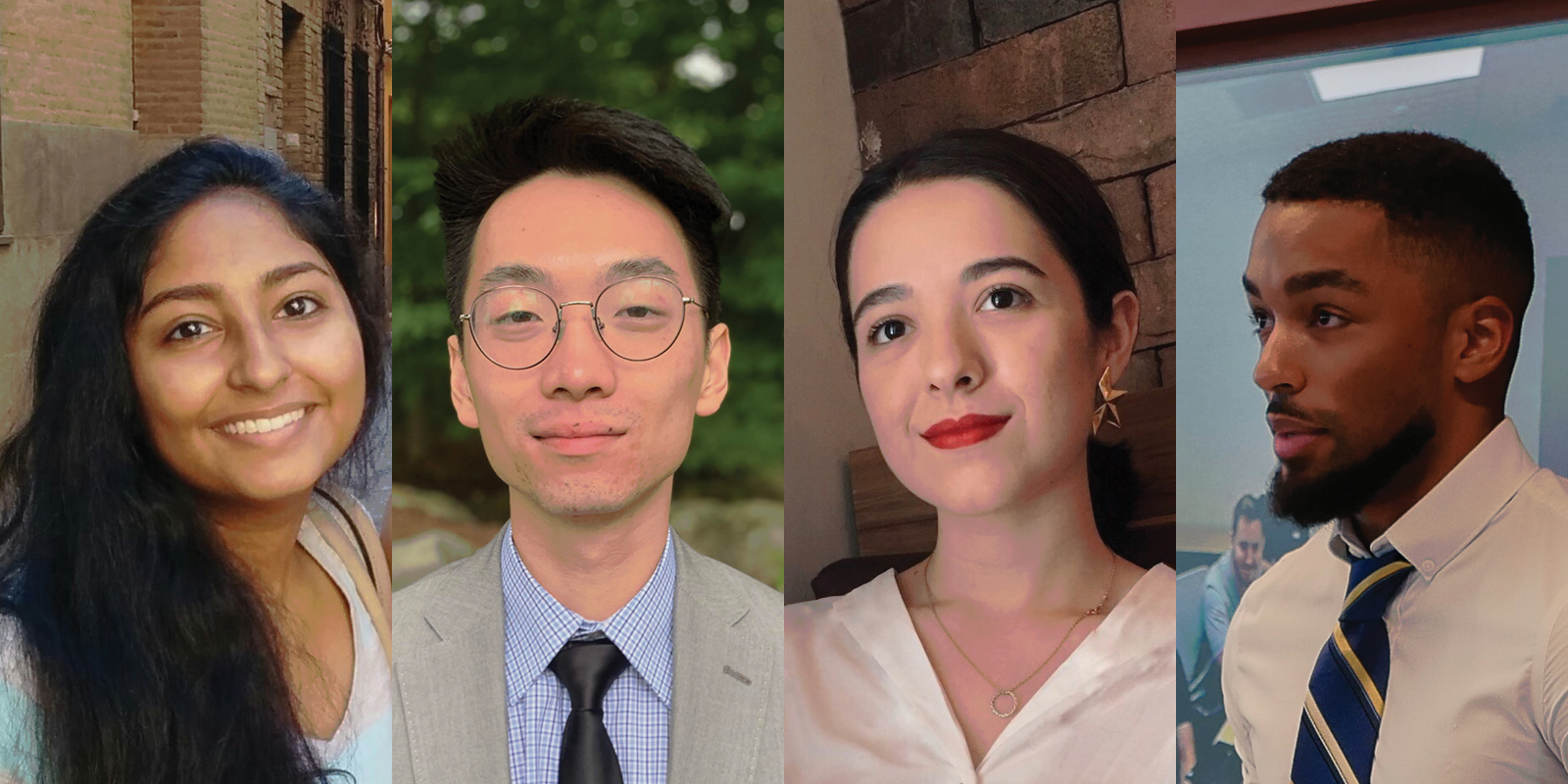 (Pictured left to right: Pooja M., Victor M., and Georgina A., Software Engineer I. Myles R., Security Engineer II)
Similar to Georgina and Victor's experience, Myles R., Security Engineer II, and Pooja M., Software Developer I, were also prior NERDs and now serve as Ambassadors to the program: "Once I graduated after my 9 months, I still wanted to try to keep that sense of community for NERDs that were coming in and I wanted to stay involved, so I could help people get the experience that I had because it honestly was such a blessing. I had no idea what to expect and it ended up being so much better than I ever thought it could have been. Being a NERD ambassador, I try to help the incoming NERDs be comfortable and just understand that work is work and you're going to have ups and downs, but there's so much more to it and you can really enjoy your time if you allow yourself to be involved in the community," Myles described.
For Pooja, one of her favorite parts about being a NERD ambassador is, "the chance to sit on those panels and really hopefully give the truthful impression that Schwab is an awesome place to work and kind of just hopefully encourage students to come work here."
Since the NERD program, Myles reflected on how his career has progressed and what his career path has entailed so far: "I think I'm in a pretty unique experience because as far as I'm aware, I'm still the only NERD who got placed in the cybersecurity space and I consider it a stroke of luck now because in college, I had no cybersecurity experience and coming into the NERD program, cybersecurity was looking for someone and I filled the role that they needed. Since then it's been very good. I'm a Security Engineer II and I just got promoted this past performance review back in late February. Being in cybersecurity opens up a lot of opportunities and my manager and teammates have done a good job of helping me grow into what they think I can be, which my possibilities in the cybersecurity world are limitless at the rate it's growing, so I think it's been a great experience all around."
Thinking back to their time in the NERD program, Myles and Pooja elaborated on how it has provided value to them in their current role: "It definitely made me better at communicating because I think I personally took on somewhat of a leadership role in my cohort and that gave me a lot of confidence in speaking and in general it made me a better speaker," Myles said. Pooja mentioned that for her, "the soft skills have helped me with interacting with people and there's a bunch of soft skills classes like emotional intelligence, carrying effective meetings, 1:1 communications skills, so I think my own skills have improved and as far as meeting etiquette, I feel like I know how to carry an effective meeting now."
Both ambassadors explained most importantly how the NERD program has provided a space for continuous learning and development in their careers: "At first, it seems like the NERD program does the same thing to everyone and that it's a one-sized fits all, but that's definitely not the case. They actually have something called a NERDathon towards the end of the program, which is something where the NERDs pitch ideas for new products within Schwab, so there's a lot of creativity and individuality involved there and then we actually divide up into teams and we work a solid month or so on creating a product." Myles also added that, "having those success skill courses and emphasizing teamwork, leadership, and communication was very helpful to me and I'm sure a lot of other people in just getting us comfortable, integrating into a work environment and being able to contribute in the best ways possible."
As parting advice and tips for future applicants to Schwab's Associate Software Engineering program, the ambassadors offered encouraging words to those recent grads looking to kick-start their career in tech. Pooja started off by saying, "the people in the NERD program are amazing, the combination of the energy, enthusiasm, and the culture in the NERD program, it's truly amazing. I would say just be open to new experiences and try new things even if it doesn't initially fit what you thought you were going to do or your initial idea. You'd be surprised what a new experience can give you." Myles added his words of advice as well: "For people who are looking to apply to the NERD program I'd say genuinely be yourself, talk about how you work in teams, talk about leadership positions you've taken on. I think the NERD program is really looking for people who they feel are going to fit into the Schwab culture and that they feel are going to be good additions to their teams going forward. I think that is more so how good you are working in teams and how good you are communicating things like that, rather than strictly how good you are at say programming and Java."
From recent NERD graduates to ambassadors alike, the Associate Software Engineering program offers tech enthusiasts a space to hone their skills, advance their career, and unleash their passion for learning and development. To read more information, visit our NERD Program Page.