Showing Appreciation Today and Every Day
By Chelsey S., Sr. Manager, Employee Communications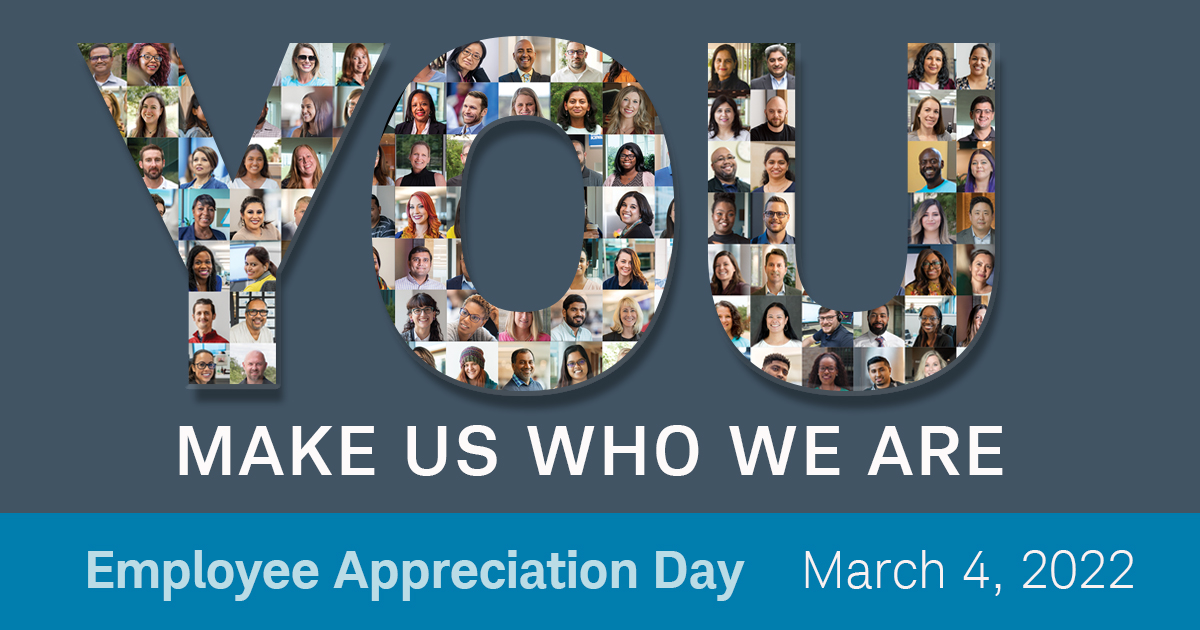 March 4th is National Employee Appreciation Day - a great reminder to pause and express our thanks to the 30,000+ talented and unique individuals that have come together.

And while we love taking a special day to show gratitude, we know that a spirit of appreciation permeates our culture, and that this culture wasn't formed in just one day. To demonstrate and celebrate our foundation of appreciation, we asked Schwabbies to share stories that showcase the ways that thanks and gratitude are extended to our colleagues every day.
IRIS H., JERSEY CITY - During a significantly hard week, my leader sent me a text on Friday complimenting me on how I handled it. She reminded me of the skills and value I bring to the team, and assured me that although we are virtual, I have a support system to lean on. Then she encouraged me to do something that was important to me over the weekend and to disconnect. Although a text may feel insignificant to some, it was exactly what I needed at that moment. I felt seen. I felt appreciated. I also felt like I could conquer anything come Monday morning.
ISAAC F., AUSTIN - I was interested in taking a continuing education course to help improve my programming skillset. Schwab supported my interest and even paid for the course. It made me feel like Schwab genuinely cared about me and my career growth, and I had never had that experience working for another company in the past.
JILLIAN D., RALEIGH - I recently returned to work after being out on leave to welcome my first child. While I knew the transition would come with bittersweet emotions, I was immediately reminded why I love working at Schwab. I was so appreciative of the way my peers and leaders welcomed me back with an outpouring of support, advice for a new working mom, and genuine compassion. My fears of balancing the career that I love with my life as a mom were quickly dulled and I am so grateful for the fellow working parents I have to lean on.
LAKISHIA H., ST. LOUIS - From the time my mother was diagnosed with cancer, my coworkers in multiple locations have been a tremendous support system and a true family. They sent me heartfelt words and videos of encouragement. They sent me gift cards and airline miles to help with travel, food, and care for my mom. They covered me at work and sent flowers to her funeral service. I felt wonderful support, encouragement, and care from the people I work beside every single day.
These stories are just a very small sample demonstrating how Schwabbies extend thanks and gratitude to each other every day.