Throughout the year we've told the stories of many employees and what they love about working at Schwab. We've highlighted our benefits, Employee Resource Groups, early talent programs, and more.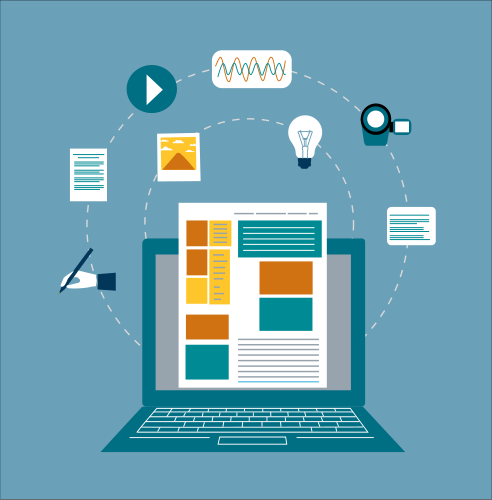 So, as we count down the days to the new year, we'd like to also count down the top 10 blogs of 2021. If you're interested in knowing what our number one blog of the year is, keep reading!
Earning a college degree can be difficult – let alone if you're the first one in your family to do so. If you can relate to being the first one in your family to graduate from college, you could be considered a first-generation (first-gen) college student. Learn how Schwab helps first generation college students like Rene become a Financial Consultant with employee resource groups, higher education, and tuition reimbursement.
Hardeep W. is the Managing Director that leads our Personalized Investing Engineering organization and is the former Founder and CEO of Motif, a fintech pioneer that Schwab acquired in June 2020. Personalized Investing (PI) is comprised of more than 200 engineers whose mission is to build innovative products that try to help improve the financial well-being of our clients.Read how Motif & Schwab combined forces to disrupt the finance industry with innovative technology and personalized investing engineering.
In a continuation of our Women in Technology series, we interviewed Falycia H., a U.S. marine and 2.5 year Schwabbie who specializes in security development & engineering. Falycia goes over her passion for technology, which started in high school and followed her throughout her time in the military. As she's transitioned to her role at Schwab, Falycia mentions how she has utilized mentors in her career journey to reach her potential, the importance of male allyship, and what advice she would give to other women and individuals who'd like to advance their career in the tech space.
Explore what it's like to transition from college to corporate America while learning about Dorian's journey from a Historically Black College & University (HBCU) to the finance world with Schwab.
The Financial Consultant Development Academy at TD Ameritrade is an opportunity for college graduates to make a difference in the lives of clients by helping them achieve their financial goals. Read the article to learn more about how you can make an impact in your financial services career!
Are you a recent graduate looking to pursue a purposeful & meaningful career in Finance? If so, Schwab's Financial Consultant Academy may be the perfect place for you. Read to see how Jordan is paving his way to becoming a Financial Consultant and the professional development opportunities he's had in this program.
Are you someone who genuinely enjoys helping others? Do you value improving yourself professionally and the opportunity to grow your skills all while receiving support from leadership? If this resonates with you, a career in Service may be the perfect place to start your career journey. Read how David F. finds fulfillment in his career as a Senior Specialist.
Interviewing is a necessary and essential part of the job application process. Here at Schwab, our interviewing approach stems from a behavioral-based interviewing methodology. Read on for advice and further information on the best way to prepare for an interview at Schwab!
In a continuation of our women in technology series, we were able to sit down with Jessica P., a 5-year Schwabbie and Program Director who supports our Advisor Services technology team. In our conversation, we discussed Jessica's career journey and her ability to navigate transformational change in the workforce. Jessica also included her advice on how to advance your career, build the confidence to apply to roles you may think you're "not qualified for", what inspires her most, and what she's looking forward to seeing within the future of technology.
At our #1 spot, we have a story highlighting Kayla R. who was previously a Financial Services Professional and transitioned to working as a Sr. Derivatives Trading Specialist while still helping clients reach their financial goals. Learn more about how Kayla is paving the way for other women in finance, her passion for service, and why she loves working at Schwab!