We can move an entire industry forward when we lead the way together.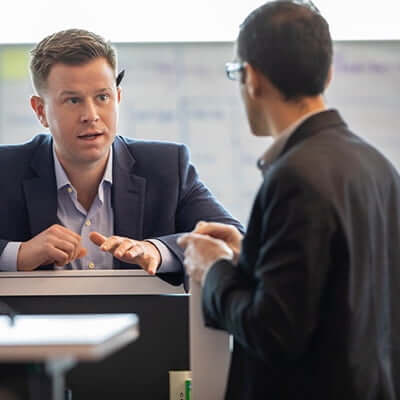 Sr Manager, Software Development & Engineering
Westlake, Texas
Requisition ID 2023-94964
Category Engineering & Software Development
Position type Regular
Salary USD $134,992 - $246,800 / Year
Your Opportunity
Lead the DevOps effort in automating any/all manual tasks for deploying EMOST Applications. Support and Lead DevOps for OST and EMOST deployments. Lead the development efforts and maintain the health of SAvE Portal application. Implement LMS3 DevOps modernization effort to bring down the deployment time to under 30 mins with no downtime. Collaborate with App teams and Run Team for smooth releases. Adhoc Production Support. Support and Lead Deployment calls every day. Support deployments in GCP. Create pipelines and deploy in Kubernetes
Reports to HQ address; telecommuting acceptable. Subject to Schwab's internal approach to workplace flexibility.
What you have
Job Requirements: Bachelor's degree or foreign degree equivalent in Computer Science, Engineering, or related field and minimum five (5) years of progressive, post-baccalaureate experience in the job offered or related role. Skills: Experience and/or education must include: Experience with designing and implementing complex, fully automated CI/CD pipelines using tools like Jenkins, Harness and scripting languages like powershell, python; Experience with Public cloud technology, with containerizing applications together with all of their related configuration files, libraries and dependencies; Experience with enhancing/implementing monitoring concepts for the application, including synthetic, real user, application performance dashboard using tools such as AppDynamics and Splunk, ITSI; Experience with analyzing and troubleshooting applications with client-server architecture; Experience with deployment of applications into existing systems and platforms using Maven and Jenkins. Maintaining version control using Git and Bitbucket.
Salary:  $134,992 - $246,800 per year.
Charles Schwab & Company, Inc. seeks Sr. Manager Software Development & Engineering in Westlake, TX.
What's in it for you
At Schwab, we're committed to empowering our employees' personal and professional success. Our purpose-driven, supportive culture, and focus on your development means you'll get the tools you need to make a positive difference in the finance industry. Our Hybrid Work and Flexibility approach balances our ongoing commitment to workplace flexibility, serving our clients, and our strong belief in the value of being together in person on a regular basis.
We offer a competitive benefits package that takes care of the whole you – both today and in the future:
401(k) with company match and Employee stock purchase plan
Paid time for vacation, volunteering, and 28-day sabbatical after every 5 years of service for eligible positions
Paid parental leave and family building benefits
Tuition reimbursement
Health, dental, and vision insurance
Eligible Schwabbies receive
Medical, dental and vision benefits

401(k) and employee stock purchase plans

Tuition reimbursement to keep developing your career

Paid parental leave and adoption/family building benefits

Sabbatical leave available after five years of employment
You have no recently viewed jobs