We can move an entire industry forward when we lead the way together.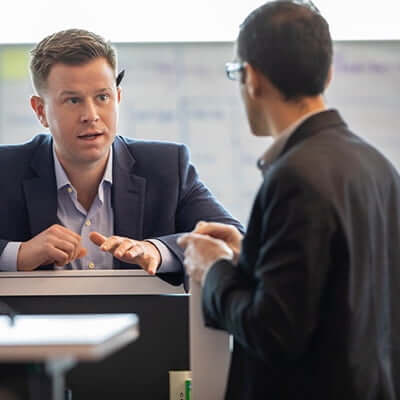 Sr Manager – Data Engineering
Westlake, Texas
Requisition ID 2023-95939
Category Engineering & Software Development
Position type Regular
Salary USD $157,352 - $226,800 / Year
Your Opportunity
At Schwab, you'reempowered to make an impact on your career. Here, innovative thought meets creative problem solving, helping us "challenge the status quo" and transform the finance industry together.
Work with Principal architects on performance engineering activities including planning, setup testing environment, applications, and interfaces. Evaluate architecture frameworks, principles, models, patterns and standards to provide recommendations on solution architecture, implementation approach, deployment options and troubleshooting. Tuning Databases and ETL workflows. Translate business requirements into technical specifications, including data streams, integrations, transformations, databases, data warehouses, and Big Data environment. Design architecture on ETL frameworks built for Google Cloud Platform Big Query data ware house and Informatica Cloud (IICS) ETL tools. Guide and mentor data development engineers members on cloud frameworks. Design architecture for Build and Deployment (CI/CD) automation strategy. Also includes technical design and data flow documentation. Prepare accurate database design and architecture reports for management and executive teams. Oversee the migration of data from legacy systems to new solutions. Build deep understanding of analytical data and capabilities. Mentor the team members and help them overcome the development road blocks and coordinate with the quality assurance testers to perform data validations. Work closely with our analytics partners to ensure expectations are met and act as a liaison between business and technical teams to resolve issues. Interact with the development team to ensure deliverables are high quality. Participate in Knowledge Management activities. Assist with evaluating candidates for new technical positions including FTEs & contractors. Assist team members in interpreting scope, estimating impact/work and approving the estimates for distribution. Manage team assignments by assessing subject area knowledge, individual capacity, and project demands. Enforce adherence to the team's SDLC and assist in process improvements while contributing to the team's adoption of Agile Methods (Scrum &/or Kanban).
Position allows for partial remote work (2-3 times in the office). Must live within reasonable commuting distance. Reports to company office in Westlake, TX. Subject to Schwab's internal approach to workplace flexibility.
What you have
Bachelor's degree or foreign equivalent in Computer Science or related field followed by 8 years of professional experience in job offered or related occupation. Experience and/or education must include: Big Data Hadoop experience; Data Warehousing; Data Modeling; ETL Tools; Google Cloud Platform (GCP); and, Java/Python/Perl/Shell programming scripting languages.
Charles Schwab & Company, Inc. seeks Sr Manager – Data Engineering in Westlake, TX.
What's in it for you
At Schwab, we're committed to empowering our employees' personal and professional success. Our purpose-driven, supportive culture, and focus on your development means you'll get the tools you need to make a positive difference in the finance industry. Our Hybrid Work and Flexibility approach balances our ongoing commitment to workplace flexibility, serving our clients, and our strong belief in the value of being together in person on a regular basis.
We offer a competitive benefits package that takes care of the whole you – both today and in the future:
401(k) with company match and Employee stock purchase plan
Paid time for vacation, volunteering, and 28-day sabbatical after every 5 years of service for eligible positions
Paid parental leave and family building benefits
Tuition reimbursement
Health, dental, and vision insurance
Eligible Schwabbies receive
Medical, dental and vision benefits

401(k) and employee stock purchase plans

Tuition reimbursement to keep developing your career

Paid parental leave and adoption/family building benefits

Sabbatical leave available after five years of employment
You have no recently viewed jobs