We can move an entire industry forward when we lead the way together.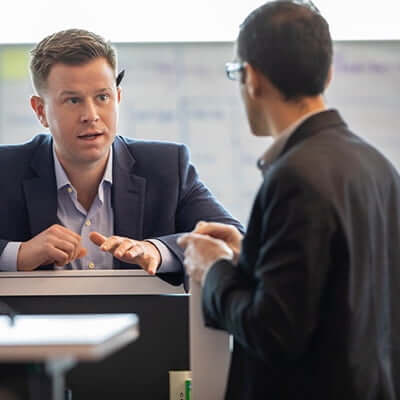 Senior Manager, Liquidity Governance
Westlake, Texas; San Francisco, California
Requisition ID 2023-94559
Category Risk & Regulatory
Position type Regular
Salary USD $101,000 - $224,400 / Year
Your Opportunity
The Liquidity, Funding and Collateral Management group within Treasury handles liquidity planning across the corporation and its subsidiaries, including our bank and broker-dealers. We monitor and manage regulatory ratios like the Liquidity Coverage Ratio (LCR), Net Stable Funding Ratio (NSFR), FR 2052a Liquidity Monitoring Report, their adherence and associated public disclosures, and develop associated tools to assist our business partners in analyzing the liquidity impacts of business decisions. Additionally, we execute transactions to ensure appropriate funding for various legal entities. We work with second line partners to assist in development of robust contingency funding plans to help mitigate emerging risks. This group is responsible for the design of company liquidity management strategy and policies as well as ensuring compliance at all times. We work with internal and external partners on multiple ongoing examinations and audits of liquidity practices. We are seeking a Senior Manager to join the Liquidity Governance group.
What you have
· Bachelor's degree required.
· CFA, FRM certification or MBA in finance required.
· 7+ years of related work experience
· Demonstrated detailed knowledge of finance and knowledge of liquidity risk management at a broker dealer.
· Deep knowledge of LCR, NSFR and FR 2052a reporting requirements
· Deep knowledge of broker / dealer liquidity and collateral requirements
· Deep knowledge of Enhanced Prudential Standard requirements
· Experienced with sweep deposit programs
· Experienced with financial systems and financial data.
· Excellent analytical, strategic planning, problem resolution skills
· Ability to translate sophisticated business problems into discrete quantifiable components
· Excellent oral and written communication skills
· Ability to work in an agile, ambiguous environment
· Excellent analytical, strategic planning, problem resolution skills
· Ability to translate sophisticated business problems into discrete quantifiable components
What you are good at
· Collaborate with the Director to establish the liquidity and funding management group's comprehensive governance, communication, and response strategy for regulatory and supervisory matters.
· Ensure the groups overall governance and regulatory framework is consistent with Enhanced Prudential Standards
· Use sound judgement and collaboration to ensure processes and responsibilities are assigned to and owned by the appropriate groups within the teams
· Employ strong knowledge, understanding and awareness of compliance and regulations to advise and develop internal policies, processes and procedures to meet FRB, FINRA, SEC and other regulatory requirements and expectations
· Apply appropriate analysis, setup monitoring, and use sound judgment to make strategic and operational recommendations to meet regulatory compliance goals and objectives.
· Collaborate on the development of Contingency Funding plans and resolution plans
· Act as liaison to both internal and external regulatory , compliance, second line of defense and audit inquiries.
· Frame responses with detailed documentation and/or evidence to close out any open issues
· Ensure all polices, controls and procedures are adhered to and ensure evidence of the same is documented and retained.
What's in it for you
At Schwab, we're committed to empowering our employees' personal and professional success. Our purpose-driven, supportive culture, and focus on your development means you'll get the tools you need to make a positive difference in the finance industry. Our Hybrid Work and Flexibility approach balances our ongoing commitment to workplace flexibility, serving our clients, and our strong belief in the value of being together in person on a regular basis.
We offer a competitive benefits package that takes care of the whole you – both today and in the future:
401(k) with company match and Employee stock purchase plan
Paid time for vacation, volunteering, and 28-day sabbatical after every 5 years of service for eligible positions
Paid parental leave and family building benefits
Tuition reimbursement
Health, dental, and vision insurance
Eligible Schwabbies receive
Medical, dental and vision benefits

401(k) and employee stock purchase plans

Tuition reimbursement to keep developing your career

Paid parental leave and adoption/family building benefits

Sabbatical leave available after five years of employment
You have no recently viewed jobs