We can move an entire industry forward when we lead the way together.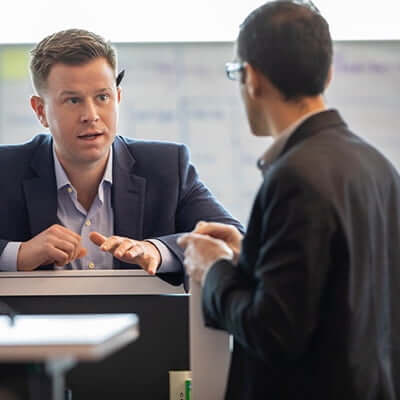 Manager - Treasury Liquidity Analytics
Westlake, Texas; San Francisco, California
Requisition ID 2023-94168
Category Risk & Regulatory
Position type Regular
Salary USD $87,800 - $195,200 / Year
Your Opportunity
At Schwab, you're empowered to make an impact on your career. Here, innovative thought meets creative problem solving, helping us "challenge the status quo" and transform the finance industry together.
The Liquidity and Funding Management group within Treasury handles liquidity and funding planning across the corporation and its subsidiaries, including our bank and broker-dealers. We monitor and ensure adherence to regulatory ratios including the Liquidity Coverage Ratio (LCR) and associated public disclosures, Net Stable Funding Ratio (NSFR), FR 2052a Liquidity Monitoring Report. We also develop tools to assist our business partners in analyzing the liquidity impacts of business decisions. We work with our second line partners to assist in the development of robust contingency liquidity analyses and plans to help identify emerging risks. This group is responsible for the design of company liquidity management policies, ensuring compliance, and escalating issues to senior management as necessary. We work with internal and external partners on multiple ongoing examinations and audits of liquidity practices. This is an individual contributor role within the Liquidity Analytics group.
What you have
Experience with data analysis and data interpretation, including experience with very large data sets;

Advanced SQL skill to extract information from various applications and systems and to identify and research anomalies

Excellent analytical, strategic planning, complex problem resolution and leadership skills;

Ability to translate complex business problems into discrete quantifiable components;

Knowledge of regulatory rules (LCR, NSFR, Enhanced Prudential Standards, Basel III, Liquidity Stress Testing), is highly preferred;

Bachelor's degree required; advanced degree a plus;

5+ years of related work experience in a financial organization;

General understanding of statistical methodologies and applications;

Basic knowledge of finance and accounting, particularly in the bank and broker-dealer space;

Advanced skills in Excel;

Knowledge of Python or other program language is a plus;

Excellent oral and written communication skills;

Ability to construct and utilize complex financial models;

Strong interpersonal and management skills with the demonstrated ability to build cross-functional relationships and to interact effectively with senior management;

Strong project management skills and the ability to organize and manage multiple, changing priorities;
What you'll do:
Partner with second line of defense in the development and maintenance of CSC liquidity stress testing calculators

Assist in appropriately sizing liquidity buffer requirements as required by Enhanced Prudential Standards

Produce, monitor, and assess daily Early Warning Indicators, recommend updates and changes as the business evolves and ensure liquidity risk is appropriately captured

Manage short-term and long-term cash flow projections and perform variance analysis and back testings for multiple legal entities

Monitor daily customer activities, investigate large transactions, and identify impacts on liquidity and funding needs

Automate liquidity and funding processes to enhance timeliness of information and enable pro-active decision making

Partner with the cash management team, develop and automate cash forecasting capabilities

Contribute to ad hoc analytical projects, primarily related to liquidity and funding

Prepare and review ALCO and other management and Board committee materials.
*In addition to the salary range, this role is also eligible for bonus or incentive opportunities.
What's in it for you
At Schwab, we're committed to empowering our employees' personal and professional success. Our purpose-driven, supportive culture, and focus on your development means you'll get the tools you need to make a positive difference in the finance industry. Our Hybrid Work and Flexibility approach balances our ongoing commitment to workplace flexibility, serving our clients, and our strong belief in the value of being together in person on a regular basis.
We offer a competitive benefits package that takes care of the whole you – both today and in the future:
401(k) with company match and Employee stock purchase plan
Paid time for vacation, volunteering, and 28-day sabbatical after every 5 years of service for eligible positions
Paid parental leave and family building benefits
Tuition reimbursement
Health, dental, and vision insurance
Eligible Schwabbies receive
Medical, dental and vision benefits

401(k) and employee stock purchase plans

Tuition reimbursement to keep developing your career

Paid parental leave and adoption/family building benefits

Sabbatical leave available after five years of employment
You have no recently viewed jobs