We can move an entire industry forward when we lead the way together.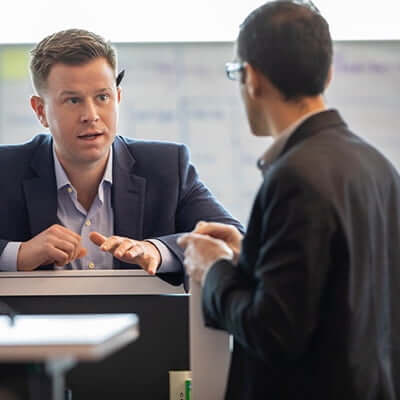 Manager, Internal Audit- Corporate Technology
Westlake, Texas; Austin, Texas; Lone Tree, Colorado; Chicago, Illinois; Phoenix, Arizona; San Francisco, California; New York, New York
Requisition ID 2023-94790
Category Internal Audit
Position type Regular
Salary USD $87,800 - $195,200 / Year
Your Opportunity
The Internal Audit Department (IAD) of The Charles Schwab Corporation provides independent and objective assessments to figure out whether all significant risks are identified and appropriately reported by management and risk functions to the Board and Executive Management, to evaluate whether risks are adequately controlled, and to challenge Executive Management to improve the efficiency of governance processes, risk management, and internal controls.
The Corporate enterprise team is seeking a Senior IT Audit Manager primarily responsible for leading application audits. Application audits focus on automated functionality and data integrity that support business processes such as segregation of duties, configuration management, system interfaces, and data processing. The Corporate team is responsible for execution of audits over the firm's corporate and risk management functions. Corporate audits cover areas such as marketing, finance, treasury, accounting, vendor management, and human resources. Risk Management audits cover areas such as compliance, credit, liquidity, interest rates, and operational risk management. The team also performs testing to confirm remediation of audit issues and regulatory issues.
Reporting to the Director of the Corporate Enterprise Team, the Senior IT Audit Manager will have responsibility for the independent and objective assurance activity designed to improve the organization's operations and compliance with key regulations by evaluating and improving the efficiency of risk management, control, and governance processes. This position is also responsible for working with auditing resources provided by an external co-sourcing provider. This individual will not have administrative responsibilities for direct reports. As a Senior Manager this individual will also work on department wide initiatives and run the larger and/or more complex audits.
What you'll do:
· Audit Execution:
o Direct and supervise the design and execution of application testing within integrated internal audits, ensuring work is performed in accordance with IIA standards and IAD policies and procedures.
o Participate in an audit team may include internal or co-sourced internal audit professionals.
o Lead meetings with partners.
o Ensure coordination with operational and data analytic audit teams.
o Prepare and/or reviewing work papers to ensure clear identification of risks and issues, validating appropriateness of fieldwork testing, and sign-off on audit deliverables.
o Handle and advance changes in audit timelines, budget, resourcing, and achievements.
o Assess the quality of management's Risk & Control Self-Assessments; and support the assessment of the operational risk management program that leads the RCSA program.
· Issues Identification: Review draft issue observations, vet issues with key partners, identify compensating controls, and evaluate the appropriateness of the management action plan prior to finalizing the audit report.
· Issue Management and Validation: Monitor and review issue validation testing to ensure comprehensive testing and adherence to SLAs.
· Business and Project Monitoring: Participate in the department's business and project monitoring program execution to identify emerging risks.
· Risk Assessment: Participate in the annual Risk Assessment process, including the scoring and documentation of risk ratings. Review audit universe updates after the completion of each audit.
· Coaching: Provide support, mentoring, and feedback to the audit team throughout the audit. Provide assistance with onboarding and ongoing support to new team members.
· Regulatory: Conduct validation testing on the action plans completed by management to address MRAs. As needed, provide responses to IAD management related to regulatory questions during exams.
· Administration/Training: Completion of firm-wide and departmental administration and training requirements.
· Other Initiatives/Special Projects: As needed, assist with special projects related to business operational improvement or department strategic initiatives.
What you have
· 5-7+ years of IT audit experience with growing responsibility. Financial services and/or Big 4 Accounting experience a plus.
· Demonstrated experience leading IT internal audits and their associated team members, amongst a complex operational and regulatory environment.
· Ability to lead a project team and cultivate a strong working relationship with external co-sourcing provider, regulators, and internal lines of businesses.
· CPA, CIA, CFE, or CISA strongly preferred. Other relevant certifications will be considered.
· Clear understanding of risks and internal controls and the ability to evaluate and figure out adequacy and effectiveness of controls.
· Stays current on industry and regulatory issues and standard methodologies; imparts this knowledge to the team and the auditees.
· Excellent analytical skills, including the ability to anticipate issues and to design appropriate solutions.
· Strong verbal and written communication skills with a shown ability to articulate effectively and authoritatively.
· Uses relationships and insights to successfully influence others. Builds authentic and trusted relationships to create alignment and support.
· Bachelor's degree required.
· Ability to travel occasionally
What's in it for you
At Schwab, we're committed to empowering our employees' personal and professional success. Our purpose-driven, supportive culture, and focus on your development means you'll get the tools you need to make a positive difference in the finance industry. Our Hybrid Work and Flexibility approach balances our ongoing commitment to workplace flexibility, serving our clients, and our strong belief in the value of being together in person on a regular basis.
We offer a competitive benefits package that takes care of the whole you – both today and in the future:
401(k) with company match and Employee stock purchase plan
Paid time for vacation, volunteering, and 28-day sabbatical after every 5 years of service for eligible positions
Paid parental leave and family building benefits
Tuition reimbursement
Health, dental, and vision insurance
Eligible Schwabbies receive
Medical, dental and vision benefits

401(k) and employee stock purchase plans

Tuition reimbursement to keep developing your career

Paid parental leave and adoption/family building benefits

Sabbatical leave available after five years of employment
You have no recently viewed jobs