We can move an entire industry forward when we lead the way together.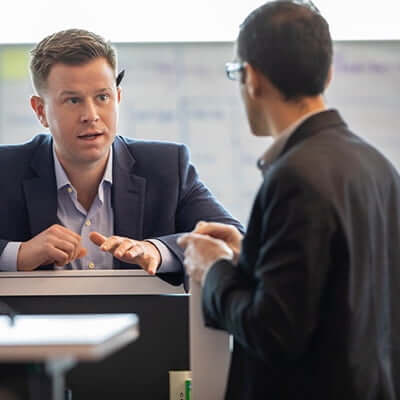 Specialist, Trading Operations
Phoenix, Arizona; Orlando, Florida; Westlake, Texas
Requisition ID 2023-96206
Category Operations
Position type Regular
Salary USD $41,400 - $73,700 / Year
Your Opportunity
Advisor Services is the leading provider of custodial, trading, technology, and practice management to registered independent advisory firms. We provide access to sophisticated wealth-management services that help advisors attract and retain affluent clients, as well as profitably grow, compete, and succeed in their business efforts.
Advisor Services Trading Operations is a team that reviews and processes Alternative Investment purchases and redemptions.  The team is responsible for reviewing all Letters of Authorizations and Fund Documents to ensure Advisor/Client requests are processed in a timely manner.  The team partners with AI Service, SS&C (Vendor), and internal business partners on matters relating to regulation, legislation, exemptions, filings and Schwab's Alternative Investment process, services, and policies.
What you'll do:
You will join a team of 9-12 representatives who review Fund Documents to ensure no required information is missing.   

You will review Letter of Authorization Forms for multiple Alternative Investment platforms to ensure that all required information is present. You will ensure Advisor/Clients are using correct forms and all signatures are present during review.

You will partner with Advisor Services to communicate when Not In Good Order Items are delivered to our team.

You will partner with multiple Operations Partners to resolve issues when purchases and or redemptions do no occur as planned.

Provide support on expedites that are requested from Advisors to meet critical deadlines that could cause missed opportunities for Clients.

Receive communications from multiple issuers to review and process capital calls based on Schwab Custody Standing Instructions.

Provide email-based support to enhance the client experience and promote client retention through service quality and delivery of timely and accurate information.

Adaptable to working in a high volume, fast paced environment.
What you have
Bachelor's degree or equivalent experience

Minimum 2 years' experience in operations or client service role (if no college degree)

Preferred experience of Alternative Investments (types, structures, and associated documentation)

Solid communication skills, both verbal and written, including the ability to condense policies and concepts into clear, concise language.

Problem resolution skills as well as effective collaboration across departments to resolve issues, and the ability to build a consensus and persuade others in a matrixed organization.

Exercise business judgment including the ability to identify business risks and articulate those risks to business partners and all levels of management.

The ability to embrace change and innovation.

Exceptional attention to detail and analytical skills

Excellent time and resource management skills  

Proficient with Microsoft Outlook, Excel, Teams, Word, and ADOBE Pro
What's in it for you
At Schwab, we're committed to empowering our employees' personal and professional success. Our purpose-driven, supportive culture, and focus on your development means you'll get the tools you need to make a positive difference in the finance industry. Our Hybrid Work and Flexibility approach balances our ongoing commitment to workplace flexibility, serving our clients, and our strong belief in the value of being together in person on a regular basis.
We offer a competitive benefits package that takes care of the whole you – both today and in the future:
401(k) with company match and Employee stock purchase plan
Paid time for vacation, volunteering, and 28-day sabbatical after every 5 years of service for eligible positions
Paid parental leave and family building benefits
Tuition reimbursement
Health, dental, and vision insurance
Eligible Schwabbies receive
Medical, dental and vision benefits

401(k) and employee stock purchase plans

Tuition reimbursement to keep developing your career

Paid parental leave and adoption/family building benefits

Sabbatical leave available after five years of employment
You have no recently viewed jobs