We can move an entire industry forward when we lead the way together.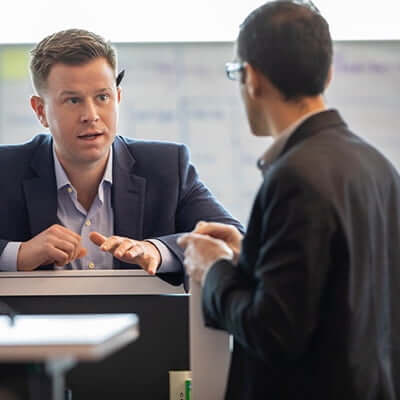 Manager, Systems Engineering
Jersey City, New Jersey
Requisition ID 2023-94476
Category Technology
Position type Regular
Salary USD $109,283 - $196,300 / Year
Your Opportunity
At Schwab, you're empowered to make an impact on your career. Here, innovative thought meets creative problem solving, helping us "challenge the status quo" and transform the finance industry together.
Design and build automated Server Build environment. Create server build templates to provision servers in public and private cloud. Deploy packages with SCCM. Develop python program to automate server provisioning. Build tools to reduce occurrence of errors and improve customer experience. Develop and create Salt State Files to automate configuration management. Build and maintain Windows Server Infrastructure. Develop PowerShell scripts to automate windows server administration tasks. Work closely with internal teams and outside vendors to effectively design, plan, and execute Windows computing environment additions and changes.
Position allows for partial remote work (2-3 times in the office). Must live within reasonable commuting distance. Reports to company office in Jersey City, NJ. Subject to Schwab's internal approach to workplace flexibility.
What you have
Job Requirements: Requires Bachelor's in Electronics and Communications, Computer Science, Information Technology, Electronics Engineering, or related field. Requires 3 years of related experience which must include some experience in each of the following skills: Install, configure, and troubleshoot Linux and Windows Operating systems at an enterprise level; Install, configure, and troubleshoot VMware vSphere, and ESX environments; Automate administrative tasks using Linux Shell and PowerShell Scripting; Develop and implement Infrastructure-as-code using SALT and PowerShell DSC; Develop automation for data processing using Python using data exchange formats like JSON, XML, CSV and YAML; Leverage networking concepts including DHCP, DNS TCP/IP, WINS, FTP, SNMP, HTTP, OSPF, IGRP, RAP, and NAT; and Troubleshooting and supporting compute Infrastructure using Sysinternals, Schema editors and GPO editors.
Charles Schwab & Company, Inc. seeks Manager, Systems Engineering in Jersey City, NJ.
What's in it for you
At Schwab, we're committed to empowering our employees' personal and professional success. Our purpose-driven, supportive culture, and focus on your development means you'll get the tools you need to make a positive difference in the finance industry. Our Hybrid Work and Flexibility approach balances our ongoing commitment to workplace flexibility, serving our clients, and our strong belief in the value of being together in person on a regular basis.
We offer a competitive benefits package that takes care of the whole you – both today and in the future:
401(k) with company match and Employee stock purchase plan
Paid time for vacation, volunteering, and 28-day sabbatical after every 5 years of service for eligible positions
Paid parental leave and family building benefits
Tuition reimbursement
Health, dental, and vision insurance
Eligible Schwabbies receive
Medical, dental and vision benefits

401(k) and employee stock purchase plans

Tuition reimbursement to keep developing your career

Paid parental leave and adoption/family building benefits

Sabbatical leave available after five years of employment
You have no recently viewed jobs