We can move an entire industry forward when we lead the way together.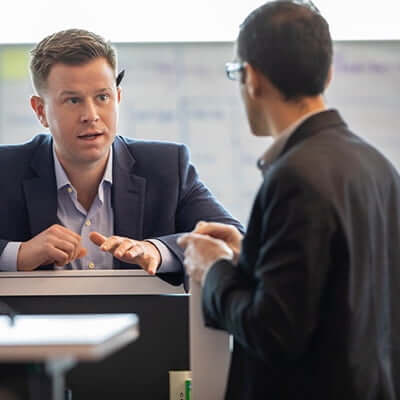 Part-time Bank Operations Hotline Specialist
El Paso, Texas
Requisition ID 2023-94927
Category Operations
Position type Regular
Salary USD $23 - $23 / Year
Your Opportunity
Charles Schwab's Move Money Solutions is responsible for risk prevention, processing of money movements, and education of policies and procedures related to money movement. We focus on increasing operating leverage by integrating functions, increasing productivity, and gaining efficiencies in order to better position Schwab to contend in the marketplace and to reinvest in areas that matter most to our clients. As an elite team of guides, we are committed to delivering efficient solutions that improve trust while minimizing risk by owning every client interaction through clients' eyes.
What you have
As a Move Money Solutions Specialist, you will promote client loyalty by providing the highest quality support to our internal and external customers via inbound and outbound phone calls relating to the movement of funds. You will be a primary contact for our branch partners and clients, internal partners, and external clients, and provide "best in class" service by:
Effectively handling and evaluating risk while processing incoming and outgoing wires, ACH transactions, depositing funds, disbursement requests and processing of internal transfers.

Assess and resolve client issues that relate to wires, deposits, and transfers by helping clients "Own their Tomorrow". You will assist clients in navigating through money movement solutions and services available at Schwab.

Problem solving and conducting research/special requests through the use of internal processing systems, phone, and emails.

Demonstrating leadership and the ability to be a role model and mentor your peers.

Identifying situations where escalation is warranted and the ability to act quickly in a high-risk environment.

Performing work that is detailed and communicated in a clear, effective manner.

Work collaboratively and effectively with others in a fast-paced environment.

Proactively educate clients and internal partners on our processes and services.

Support business initiatives by developing strong partnerships.

Handle escalations when warranted and the ability to act quickly in a high-risk environment by assessing and resolving clients' issues.

Proactively looks for opportunities to improve processes and procedures.
2-5 years' experience in client service or operations with brokerage/financial industry highly preferred.

Bachelor's degree in finance, economic, or business administration or equivalent work experience.

Passion for service and the desire to help people.

Engaging communication and interpersonal skills.

Ability to quickly learn new technology and apply a variety of data and systems in order to proactively determine solutions to meet client needs.

Hard-working and proven ability to work in a high volume environment.

Intermediate technical skills, with the ability to use multiple applications simultaneously and efficiently, including Windows, internet research, database systems, and email.

Strong interpersonal, verbal, and written communication skills.

Excellent operational and follow-up skills with the ability to lead sophisticated work.

Shown ability to be self-directed, and quickly develop a full understanding of our business.

Intermediate to advanced level of knowledge regarding regulatory, audit and compliance policies regarding the securities industry.

Positive attitude, team oriented, enthusiastic, professional, forward thinker and strong work ethic.

Due to nature of risk with responsibilities, attention to detail and accuracy are required.
What's in it for you
At Schwab, we're committed to empowering our employees' personal and professional success. Our purpose-driven, supportive culture, and focus on your development means you'll get the tools you need to make a positive difference in the finance industry. Our Hybrid Work and Flexibility approach balances our ongoing commitment to workplace flexibility, serving our clients, and our strong belief in the value of being together in person on a regular basis.
We offer a competitive benefits package that takes care of the whole you – both today and in the future:
401(k) with company match and Employee stock purchase plan
Paid time for vacation, volunteering, and 28-day sabbatical after every 5 years of service for eligible positions
Paid parental leave and family building benefits
Tuition reimbursement
Health, dental, and vision insurance
Eligible Schwabbies receive
Medical, dental and vision benefits

401(k) and employee stock purchase plans

Tuition reimbursement to keep developing your career

Paid parental leave and adoption/family building benefits

Sabbatical leave available after five years of employment
You have no recently viewed jobs