We can move an entire industry forward when we lead the way together.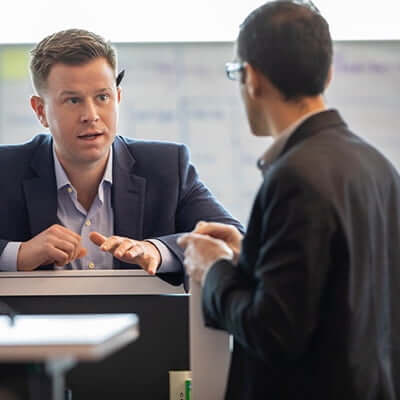 Client Relationship Specialist - Encino, CA
El Encino, California
Requisition ID 2023-94913
Category Retail Branch
Position type Regular
Salary USD $43,000 - $76,000 / Year
Your Opportunity
Our branch network is part of the broader Investor Services organization and is primarily responsible for helping individuals and families with their financial needs. Whether it's retirement planning, charitable giving, estate planning, active investing or managing banking and lending needs, Investor Services can help.
To read more about our client offerings visit: Charles Schwab - Investor Services
What you have
Building strong, personal relationships with our clients is a key component of our business strategy.
Our Client Relationship Specialists will pursue this mission through:
Delivering unparalleled value, excellent service and providing a positive client experience

Assisting the Branch Manager and sales staff with meeting our client's needs
We are looking for people with a passion for helping clients. You will be responsible for:
Receiving checks and or security deposits, check disbursements and new account processing

Actively uncovering additional business development opportunities

Scheduling clients with an Associate Financial Consultant and/or Financial Consultant for further consultation
We believe that our values have helped us to build both a successful business model and an outstanding work environment. We value teamwork, integrity, service, open communication, and perseverance.
If you want to be a part of a firm that truly values your contributions, consider a career at Charles Schwab.
We place a premium on high performance, quality service and the ability to execute the Schwab strategy. Essential skills include:
While licensing is preferred, it is not required for this role, Charles Schwab will support employees in this role in obtaining and/or holding the Series 7 and 63/66 licenses

1 year of Client/Customer Service experience preferred

Demonstrated experience handling client needs with tact and diplomacy

Outstanding written and oral communication skills

Ability to work independently and effectively as part of a team, while handling multiple tasks and responsibilities simultaneously

Ability to manage multiple client situations, needs and inquiries simultaneously

Ability to build and maintain good cross-enterprise working relationships

Basic understanding of brokerage regulations and rules that govern client accounts preferred

May be asked to become a Notary
In addition to the salary range, this role is also eligible for bonus or incentive opportunities.
What's in it for you
At Schwab, we're committed to empowering our employees' personal and professional success. Our purpose-driven, supportive culture, and focus on your development means you'll get the tools you need to make a positive difference in the finance industry. Our Hybrid Work and Flexibility approach balances our ongoing commitment to workplace flexibility, serving our clients, and our strong belief in the value of being together in person on a regular basis.
We offer a competitive benefits package that takes care of the whole you – both today and in the future:
401(k) with company match and Employee stock purchase plan
Paid time for vacation, volunteering, and 28-day sabbatical after every 5 years of service for eligible positions
Paid parental leave and family building benefits
Tuition reimbursement
Health, dental, and vision insurance
Eligible Schwabbies receive
Medical, dental and vision benefits

401(k) and employee stock purchase plans

Tuition reimbursement to keep developing your career

Paid parental leave and adoption/family building benefits

Sabbatical leave available after five years of employment
You have no recently viewed jobs