We can move an entire industry forward when we lead the way together.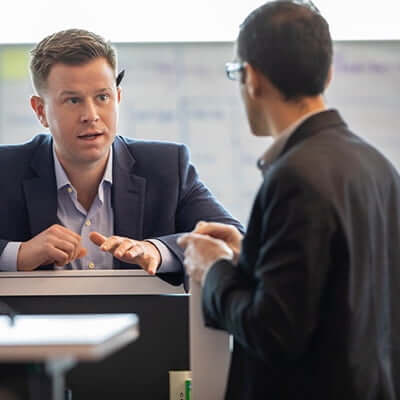 Manager, Enterprise and Operational Risk Management, Project and New Product Risk Governance
Austin, Texas; Lone Tree, Colorado; Westlake, Texas; Omaha, Nebraska
Requisition ID 2023-96200
Category Risk & Regulatory
Position type Regular
Salary USD $81,800 - $167,200 / Year
Your Opportunity
At Schwab, you're empowered to make an impact on your career. Here, innovative thought meets creative problem solving, helping us "challenge the status quo" and transform the finance industry together.
Enterprise and Operational Risk Management (EORM) is part of the Corporate Risk Management (CRM) department that forms the second line of defense at Charles Schwab. The EORM Risk Governance team manages policy and risk committee governance, sets the standard for risk assessments and risk metrics management, and provides various mechanisms for managing new product & services, project, legal entity changes, strategic, and reputational risks.
The position will report to the Director of EORM Project and New Products Risk and will perform various duties within EORM Risk Governance Team's programs including engagement with business partners in support of adherence with the minimum requirements for risk management activities performed across Schwab. The Manager will also work on department initiatives to mature various aspects of the programs.
The Manager will collaborate closely with members of the broader EORM and CRM teams, as they execute key functions that include engaging business partners in fulfilling their risk management responsibilities with emphasis on project and product related activities.
You will have the following key responsibilities:
Serve as subject matter expert on Risk Governance, including risk identification and assessment, risk response, risk measurement and monitoring as well as risk reporting and escalation,

Support evolution of the risk assessment process, including effective challenge as well as buildout of systems/tools/toolkits,

Support the development and maintenance of program related procedures and job aids,

Provide awareness and training to business partners on program requirements and enhancements,

Manage program support applications, tools, data, and other related program documentation,

Prepare program presentation materials,

Develop, maintain, and enhance program reporting,

Assist with the facilitation and oversight of risk assessment activity, reporting results to senior leadership and committees, and interfacing with stakeholders.
What you have
Bachelor's degree or business equivalent,

5+ years

of experience within a financial services environment,

Experience in risk management, governance, or similar role is a plus,

Basic understanding of risk management principles, methodologies and tools, and governance principles and activity in a financial services environment,

Effective communication skills, both written and verbal, as well as the ability to develop concise and effective presentations tailored to specific audiences,

Initiative-taking, able to bring projects and reporting to conclusion,

Critical Thinking Skills: Anticipates potential obstacles and develops solutions to overcome them,

Effective relationship builder: ability to partner with others to work effectively with various levels of the organization as well as various personality types,

Strong organizational skills and mindfulness in a rapidly changing environment,

Advanced user of Microsoft Office with extensive Excel experience,

Ability to form proactive, data-driven approaches to inform program decisions,

Hands on experience building dynamic reporting using business intelligence tools (Tableau, Power BI, or similar).
What's in it for you
At Schwab, we're committed to empowering our employees' personal and professional success. Our purpose-driven, supportive culture, and focus on your development means you'll get the tools you need to make a positive difference in the finance industry. Our Hybrid Work and Flexibility approach balances our ongoing commitment to workplace flexibility, serving our clients, and our strong belief in the value of being together in person on a regular basis.
We offer a competitive benefits package that takes care of the whole you – both today and in the future:
401(k) with company match and Employee stock purchase plan
Paid time for vacation, volunteering, and 28-day sabbatical after every 5 years of service for eligible positions
Paid parental leave and family building benefits
Tuition reimbursement
Health, dental, and vision insurance
Eligible Schwabbies receive
Medical, dental and vision benefits

401(k) and employee stock purchase plans

Tuition reimbursement to keep developing your career

Paid parental leave and adoption/family building benefits

Sabbatical leave available after five years of employment
You have no recently viewed jobs