We can move an entire industry forward when we lead the way together.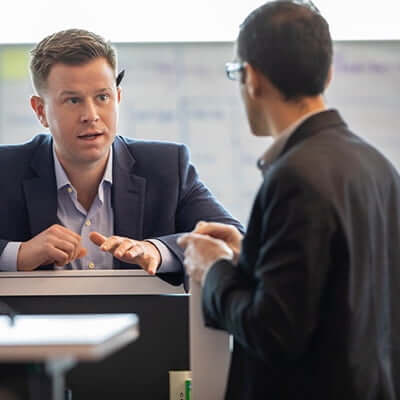 2024 Charles Schwab Workplace Financial Services Internship - Austin, TX
Austin, Texas
Requisition ID 2023-94193
Category Internship
Position type Intern (Trainee)
Salary USD $23 - $23 / Year
Your Opportunity
At Schwab, you're empowered to make an impact on your career. Here, innovative thought meets creative problem solving, helping us "challenge the status quo" and transform the finance industry together. Throughout the 9-week paid Retirement Plan Services internship, there will be inspiring opportunities that welcome you into the Schwab culture and immerse you into your role. The interactive internship focuses on a variety of opportunities which feature a business track project, an intern cohort project, learning activities,volunteering in the community, a dedicated intern leader, networking, and exploring your unique personal strengths! Learning about the range of products, services, and support Schwab providesto help businesses meet the expectations of today's workforce is just the beginning in this role. When you join the Workplace Financial Services team, you experience three business that serve Schwab's corporate clients: Designated Brokerage Services, Stock Plan Services and Retirement Plan Services. In this unique internship, you will Support Schwab professionals in providing client solutions and gain a deeper understanding of Workplace Financial Services byhelping our clients build a retirement plan approach that fits their business needs and supports the future well-being of their employees.Come "challenge the status quo" for the Summer of 2024 and learn what is means to be the next generation of Schwab change makers!
What you have
As an intern, it's not about what you know, it's about what you are willing to learn. We're seeking passionate students who are ready to own their Early Talent career and have the courage to ask "why".
Required Qualifications
Enrolled in a current undergraduate or graduate program tracking to graduate between August 2024 and June 2025

Ability to work full time and be on-site at

one of the

Schwab location

s

listed below

during the 9-week program (June 3 to August 2, 2024)
Preferred Qualifications
Genuine interest in financial services, the retirement industry or helping people meet their financial goals

Optimism and curiosity, who

possess

a keen sense of purpose, awareness, and knowledge

Resourcefulness and flexibility, who enjoy working through cross-functional partnerships and collaboration to achieve a common purpose
An innovative and questioning demeanor, who constantly look for better ways to do things, have a passion for service, and

seek

to exceed client expectations

Exceptional communication skills (written and verbal)

Strong analytical skills and attention to detail 

Proficiency

with Microsoft Office Suite [Word, PowerPoint, Excel, Outlook
What's in it for you
At Schwab, we're committed to empowering our employees' personal and professional success. Our purpose-driven, supportive culture, and focus on your development means you'll get the tools you need to make a positive difference in the finance industry.
You have no recently viewed jobs